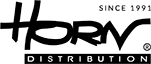 GOLD UHD (3.0m)
MONSTER
High Speed with Ethernet HDMI
Ultimate-High Speed Rated.
Bandwith capable of 4k x 2k resolution, 200/400 Hz motion, 8-16 bit colour.
Metal strain relief collar for maximum durability and conductor production.
Durable gold-plated internal connector shield.
24k Gold Contacts tested to withstand 10,000 insertions to ensure signal integrity.
Triple-Layer Shielding protects against radio frequency noise up to 1Ghz.
Duraflex® Hex Mesh protective jacket tested to withstand extreme temperature and over 4,000 bends.
Precise conductor length with exact wire terminations for precise signal timing and accuracy.
Cable for Life guarantee.
SALE