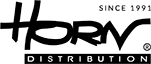 KIT-8A3F
ALPINE
X800D-UKIT Audi A3
This installation Kit can be used for Audi A3 models produced from July 2008 to January 2010 (8P / 8PA).
The parts for mechanical fitting are included as well as a steering wheel remote control interface that also supplies CAN to analogue conversion for ACC, Vehicle Speed Pulse and parking brake.
The steering wheel remote interface includes adapters to maintain the original amplifier of the Audi sound system if desired.
Antenna adapter with phantom feed is included.
DOCUMENTS

SALE