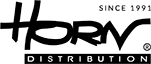 SPC-300A3
ALPINE
Premium Alpine Sound System for Audi A3, S3, RS3
Amplifier
The kit contains a vehicle specific mounting bracket and cable harness.
This high performance digital amplifier delivers clean, powerful sound and features a built-in DSP (Digital Signal Processor).
Specifically designed for Audi A3, S3, RS3
The amplifier features settings developed to accommodate left hand drive vehicles as well as right hand drive vehicles.
Speakers
2 Way component front system
2 x 16.7 cm midrange speakers (front door)
2 x 25 mm silk dome tweeters (front door)
1 x 16.7 cm mid-woofer chasis
Using Factory harness and connectors to allow plug and play for door speakers
No sound tuning needed.
Just look up car and driver parameters in the manual and select the appropriate setting.
Accurate stage impression for drivers of any body size.
Increased sound pressure level without distortions.
Deadening kit
Installation manual
DOCUMENTS

SALE