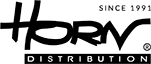 Water and UV resistant PE Outdoor outer jacket.
Meets or exceeds UV resistance ISO 4892-2.
No additional conduit required saving on installation costs.
Large cross-sectional area of high purity copper conductors ensures good performance levels are maintained - even on longer runs
Colour coded conductor sheaths.
Sequentially metre marked.
Supplied in 300m (984ft) reels.
DOCUMENTS

SALE