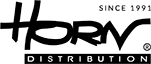 iPort xPress
SONOS
Audio Keypad
Feel free to roam around your house with your xPRESS Audio Keypad. Wherever you have WiFi, xPRESS will be ready to control your music whenever you want, wherever you want.
With a rechargeable lithium polymer battery that lasts 4-6 months with normal use, xPRESS gives you the freedom to place a Keypad wherever it makes the most sense.
Use an xPRESS Audio Keypad on a wall with any Decora-sized wall plates. With the included wall-plate adapter, installation on-wall literally takes a minute.
Use the magnet inside of the xPRESS Audio Keypad to mount it anywhere there is metal! From the refrigerator to the work bench to the corner of most walls, xPRESS can be easily mounted in most places. And if you really want to mount xPRESS on a non-metal surface, just use the stick-on mount included in the box. Keep xPRESS on the side of the bed, by the couch, wherever you need one to get quick access to your music.
In custom applications where Sonos devices may be hidden in a cabinet or rack to send signal to in-wall or in-ceiling speakers, the xPRESS Audio Keypad provides quick access to music in-room whether on-wall or in your hand.
The xPRESS Audio Keypad is an Endorsed Partner Integration with Sonos. This means the iPort and Sonos worked together to create a product that functions well and is a great experience for you. With the xPRESS Audio Keypad, you now have quick access to all of your Sonos music, wherever you are in the home.
DOCUMENTS

SALE