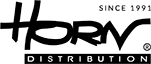 Sports earphones can inspire you to greater efforts in your daily run or workout, or simply make the commute more tolerable – and with the combination of a design built for comfort, durability and superb sound, plus the convenience of wire-free Bluetooth connection to your phone or personal music player, the AH-C160W is designed to give you the freedom to move with the music.
The sleek design of the AH-C160W uses unique Earhook technology, developed with a leading hearing aid specialist, to keep the earpieces in place – even during heavy workouts or when running. Three sizes of ring give the best fi t for the ears, ensuring pure music playback and excluding noise.
The sound of the Denon AH-C160W has been designed and tuned using advanced digital signal processing – to help and inspire you to achieve your fitness goals faster
Let you easily change volume, skip tracks, take calls. So you stay in control of all that performance without reaching for your device.
Along with four sizes of silicon ear tip, the AH-C160W comes with Comply tips (TX500) made from Memory foam to ensure ultimate comfort in the ear. They're treated with SweatGuard to keep them clean – however hard the exercise!
The AH-C160W is designed to survive: as well as its durable mechanical structure, even the electronics inside are coated with Nanofi cs technology, for IPX5/7 class sweat resistance
High-quality 11.5 mm drivers with digital signal processing
Bluetooth Class 1 connectivity for tangle-free use and reliable connection
Clear Voice Capture noise reduction for phone calls, plus voice prompts
Earhook technology and a choice of eartips for comfort and a secure fi t
Tough construction for life on the move
Sweat and moisture protection for long-term durability
Driver 11.5 mm
Driver Type Dynamic
Max SPL 100 dBA
Frequency response 5-22,000 Hz
Compatible standards Bluetooth ver4.1
Transmit power class Class1
Weight 23 g
DOCUMENTS

SALE