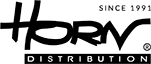 HEOS AV RECEIVER + 2 x HEOS 1
DENON
Set
With its sleek, slimline design, the Denon HEOS AVR doesn't look like a conventional AV receiver, yet it encompasses the same expertise and technology revered by Denon enthusiasts worldwide. Constructed with versatility and simplicity in mind, the HEOS AVR is ultra-simple to set up and use. The cleverly designed HEOS app leads the user through the configuration process to integrate the HEOS AVR into your whole-house music system and achieve effortless surround sound.
The HEOS AVR revolutionises the AV receiver market, combining flexibility, ease of use and superb performance, all in a sleek aluminium chassis carefully crafted to create a statement in your living room. It combines 5.1 channel surround sound with HEOS wireless multiroom music streaming, integrating wireless HEOS speakers as surround channels, creating a cable-free multichannel system. It will drive conventional speakers with its powerful built-in Class D amplification, or will work with a mix of both wired and wireless speakers.
Combines up to 5.1ch top-class surround sound
with the ease-of-use of a soundbar
Wireless surround channels using a pair of any HEOS speakers
Unique industrial design with aluminium chassis and HEOS family style
5x 100 W powerful class D amplification capable to drive your favourite speakers
Latest HDMI and 4K UltraHD compatibility with 4 HDMI inputs
HEOS music streaming and multi-room technology built-in
Intuitive app-based set-up and operation; additional compact remote control
Imagine this, best-in-class sound from the HEOS 1 HS2 bringing all the finest audio features of HEOS speakers into this the smallest, and most affordable in the series. Designed with audiophile grade synchronization, users will find great stereo imaging when combining 2 HEOS 1 HS2 setup as a stereo pair and no echo here. Add to that superior acoustic design and state-of-the-art audio DSP optimization. With the easy to use free HEOS app, setup means great sound within minutes for indoors or outdoors. It is the perfect speaker for a smaller room or any smaller space in a home. And with the Go Pack, HEOS 1 HS2 expands into a fully wireless speaker that takes multi-room listening outdoors. From the pool, to the patio, to the park now everywhere can sound amazing with HEOS 1 HS2 and Go Pack.
Best-in-Class Sound
Plays high resolution music
Bluetooth® Integrated
Humidity Resistant
Play any source from any smart device via the HEOS app: streaming cloud music services, directly from phone and tablet, USB, network storage, aux in
Dual-band Wi-Fi
USB input directly to speaker
Bi-Amped 2-way system with custom active EQ and crossover
Custom woofer and high dispersion tweeter powered by a 2-channel Class D amplifier
Easy setup
Intuitive industrial design for portability
Audiophile grade synchronization
Great stereo imaging – use 2 HEOS 1 speakers as a stereo pair
Easy-to-use app with three tabs- one-touch access to most-used features
Optional HEOS 1 HS2 Go Pack available
Available in black and white
COMPONENTS
1 x HEOS AVR
AV Receivers 5.1
[ HOME AUDIO / HEOS / HEOS ]
2 x HEOS 1 HS2
Zone player
[ HOME AUDIO / HEOS / HEOS ]
AWARDS

DOCUMENTS

SALE