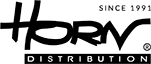 The HEOS Bar delivers exceptional performance that effortlessly enhances the audio performance of a TV while also taking music to an entirely new level. With HEOS technology built-in, this model not only plays music from your own library, but also direct from a phone via Bluetooth, via streaming services including Spotify and Tidal, even Internet radio.
The HEOS Bar is not just a superb TV soundbar, with state of the art signal processing, amplification and drivers: it's also a complete music-streaming solution, able to integrate into a HEOS multiroom system. It's a three-channel design, suitable for screens over 50 inches and able to be used on a shelf or wall-mounted, and uses nine high-performance drivers in a 45-degree configuration to spread sound around the room.
The same Denon DSP technology used in Denon's award-winning AVRs is also included in the wireless soundbar to create impressive virtual surround sound. This unique processing decodes surround sound audio and uses processing algorithms to give the impression of 5.1 channel audio without surround speakers being installed.
The Bar can be also integrated with a pair of HEOS speakers and well as the equally wire-free HEOS Subwoofer.
Four 4K-compatible HDMI 2.0a inputs make it suitable for use with multi-source ultra high definition AV systems (for example with a Blu-ray player, set-top box and computer), while Dolby True HD and DTS-HD Master Audio processing means it will sound as good as those 4K pictures look.
HEOS music streaming is also built-in, allowing you to listen to your own music library all the way up to 'beyond CD' DSD, streaming services including Spotify and Tidal, music or direct from a phone or tablet via Bluetooth, and Internet radio, while the HEOS Bar can also be combined with other HEOS speakers around the home to give full multiroom audio.
All this is achieved while still retaining simple set-up and operation, including the bar's ability to learn commands from your TV remote, and the intuitive HEOS App for full system control.
The new HEOS Subwoofer which is designed to work in perfect harmony with the entire HEOS range, from wireless speakers to the new AV products and the HEOS Amp/HEOS Link, adds powerful, deep bass to any set-up – and of course, being HEOS, it does so wirelessly. This wireless subwoofer is beautifully crafted with a stylish matt black finish in a slimline package that can be used vertically or horizontally, allowing it to perfectly fit the personal specification of your room.
Two custom-made 5-1/4inch (13.5 cm) drive units combine with sophisticated Class D amplification to deliver clean, room-shaking bass, while the slimline design can be used vertically or horizontally to suit your room - you might even be able to slip it under the sofa! Advanced digital signal processing optimizes the sound for each HEOS configuration, and there are also detailed settings available for more confident users – all accessed by the HEOS app that makes set-up simple. System integration features in the app provide a factory-optimized option for each configuration, as well as advanced settings for users that want more control in their unique listening environment.
Imagine this, best-in-class sound from the HEOS 1 HS2 bringing all the finest audio features of HEOS speakers into this the smallest, and most affordable in the series. Designed with audiophile grade synchronization, users will find great stereo imaging when combining 2 HEOS 1 HS2 setup as a stereo pair and no echo here. Add to that superior acoustic design and state-of-the-art audio DSP optimization. With the easy to use free HEOS app, setup means great sound within minutes for indoors or outdoors. It is the perfect speaker for a smaller room or any smaller space in a home. And with the Go Pack, HEOS 1 HS2 expands into a fully wireless speaker that takes multi-room listening outdoors. From the pool, to the patio, to the park now everywhere can sound amazing with HEOS 1 HS2 and Go Pack.
Best-in-Class Sound
Plays high resolution music
Bluetooth® Integrated
Humidity Resistant
Play any source from any smart device via the HEOS app: streaming cloud music services, directly from phone and tablet, USB, network storage, aux in
Dual-band Wi-Fi
USB input directly to speaker
Bi-Amped 2-way system with custom active EQ and crossover
Custom woofer and high dispersion tweeter powered by a 2-channel Class D amplifier
Easy setup
Intuitive industrial design for portability
Audiophile grade synchronization
Great stereo imaging – use 2 HEOS 1 speakers as a stereo pair
Easy-to-use app with three tabs- one-touch access to most-used features
Optional HEOS 1 HS2 Go Pack available
Available in black and white
COMPONENTS
1 x HEOS BAR
Soundbar
[ HOME AUDIO / HEOS / HEOS ]
1 x HEOS SUBWOOFER
Subwoofer
[ HOME AUDIO / HEOS / HEOS ]
2 x HEOS 1 HS2
Zone player
[ HOME AUDIO / HEOS / HEOS ]
AWARDS

DOCUMENTS

SALE