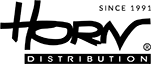 en

en
BIGBEN SOUND
Big Ben was established in 1981 when its founder, Alain Falc got into the supply and then manufacturing of electronic products. Having become the French leader in the market of accessories for video game consoles at the start of the millennium, the group began its international development by buying up several publishers and distributors (England and Benelux) and creating an affiliate in Germany and a design office in Hong Kong. This expansion abroad was rewarded with an entry into the Paris stock exchange. This was a fruitful strategy as accessories for smartphones, now stamped Bigben Connected, are currently the most dynamic industry for Bigben Interactive.
For over thirty years, Bigben has been bringing its knowledge and creativity to several digital entertainment sectors. Thanks to its extensive range of accessories for mobiles, tablets and audio products, the group and its products have become well established in the heart of European households. The Bigben group, thanks to its design divisions in Europe and Hong Kong, is intent on adding to its catalogues with new items, creativity and imagination. By diversifying its business in the video game, mobile phone and audio sectors, Bigben is developing its product portfolio complementarity, and is opening up pathways for a group with a bright future.
Bigben Interactive is currently a group of 300 employees, the HQ of which is based in Lesquin, in the North of France. Initially focussed on supplying electronic items, it then diversified into multimedia and video games.