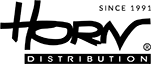 QE4020 (QX16/4 100M)
QED
Speaker cable - reel
Most cables feature PVC insulation, some have a basic fire rating such as CL3, etc. Unfortunately, most cables give off hazardous toxic smoke during a fire, posing a very serious health risk. LSZH cables are made from a special compound that performs as well as PVC insulation, but crucially gives off very little smoke and no halogen toxins in the event of a fire.
Many leading architects and builders are now specifying LSZH spec cables as standard, along with commercial and marine.
Only LSZH cables meet the legislated fire specifications for boat installations
Conforms to the following specifications:
IEC 61034-1:2005
Measurement of smoke density of cables burning
IEC 61034-2:2005
under defined conditions.
IEC 60332-1:2004
Test for vertical flame propagation for a single insulated wire or cable.
IEC 60754-2:1991
(Amendment1, 1997) test on gas evolved during combustion of electric cables.
DOCUMENTS

SALE