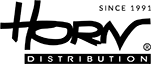 en

en
ALPINE
Alpine – Japanese leader in branch of automotive car audio video equipment. The company was established in 1978 as an joint venture of Alpsa and Motorola. From a couple of years the company is on the Japanese stock exchange. Alpine is considered as a leading manufacturer of car hi-fi and car video – it's products win almost every possible tests and comparisons. Our best recommendation is a fact, that in every single car audio event, no matter whether it is Japan, USA or Europe, 7 cars on 10 are equipped with Alpine head unit.
Excellent quality of Alpine products was appreciated by automobile manufacturers – Alpine is a leading provider of AV products to new cars, its products can be found in Honda, BMW, Mercedes or Jaguar vehicles.
All products are made with perfection in every detail what influences perfect sound. Alpine's offer is very wide and starts from CD head units, through multimedia stations (DVD receivers with additional LCD screen), monitors, navigation systems, ending with amplifiers and speakers.