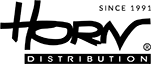 en

en
BANG & OLUFSEN
Bang & Olufsen was founded in 1925 in Struer, a small town in the north western part of Denmark, by two enterprising young engineers, Peter Bang and Svend Olufsen. They created the business that was to become an international design icon and a global symbol of audio-visual excellence.
Today Bang & Olufsen a/s is world renowned for its distinctive range of quality televisions, music systems and high-performance loudspeakers; products that combine technological excellence with emotional appeal in a sensational design language. Firmly grounded in decades of design excellence, craftmanship and product innovation from Bang & Olufsen, B&O PLAY interprets the same values for a new type of contemporary products.
B&O PLAYs mantra is that our products should fit in and stand out, be intuitive to use, and easy to integrate into your daily life – at home or on the move.
B&O PLAY music systems and speakers feature the Bang & Olufsen Signature Sound that is designed to bring you music the way the artists intended it – honest, clean and with passion. All products are made from premium-crafted materials and offer a palette of colours and placement options to match your style and interior.
B&O PLAY headphones are designed to give you sound the way the artists intended to – authentic and forceful with no tweaks or over-emphasized elements – sound you want to keep listening to for hours.