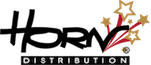 en

en
NEBULA
Nebula, part of Anker company, is a pioneer of immersive portable entertainment, provider of No.1 mini pico projector crowdfunding campaign.
Nebula represents a new and exciting class of smart entertainment projectors. Our big-screen projectors give you the power to share the thrills and spills of your favorite entertainment with your friends and family.
Whether you're taking a road trip with your best buddies, out camping with your family, or nestled snuggly in bed with your significant other, Nebula brings limitless entertainment to wherever your journey takes you.
Our offer includes Capsule - the world's most advanced pocket projector. Mars - the theater-grade portable cinema. Prizm - the entry-level multimedia projector. Nebula combines smart capability with immersive audio and visuals to provide you an enhanced interactive entertainment experience.
Currently we have over 600,000 happy users globally. Our products are recommended by top media publications.