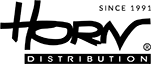 BEOPLAY E4
B&O PLAY
In-Ear headphones with ANC
E4 are simple, gem-like earphones that allow you to immerse yourself in your music and shut out the noisy world with advanced Active Noise Cancellation. When you need to hear ambient sounds, you can turn the world on with one quick gesture.
E4 are more than just a part of your kit. They're an essential component in your busy, everyday life, bringing you serenity when you need it.
Advanced Active Noise Cancelling earphones featuring direct and precise sound, unparalleled comfort, air-tight fit, hassle-free device control from the inline remote and Transparency Mode.
Dimensions: 20 X 30X 26MM
Weight: 50G
Frequencyrange: 20 -16,000 HZ
Loudspeakers: Electro-Dynamic Driver, 10.8 MM
Impedance: 16 Ohm/ 100 DB/MW @ 1KHZ
Type of battery: LI-Ion
Battery-Capacity: 330 mAh - up to 20 hours playing
Charging time: approx. 2.5 h
DOCUMENTS

SALE