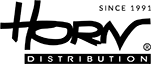 BEOPLAY E8 2.0
B&O PLAY
In-Ear headphones
B&O PLAY today expanded its earphone portfolio, with the launch of the brand's first truly wireless earphones, Beoplay E8 2.0. Drawing on more than 90 years of expertise in sound and design, Beoplay E8 2.0 exudes simplicity and style while delivering industry-leading sound, a seamless listening experience on the move and a design in premium materials that remain at the heart of the Bang & Olufsen heritage.
The splash and dust resistant Beoplay E8 2.0 is designed for an effortless listening experience on the move. Simply take the earphones out of the premium leather charging case, tap on the aluminium encircled touch interface and you are set up to listen to music, switch between tracks, take calls, and activate Transparency Mode and voice commands. With everything controlled.
Beoplay E8 2.0 delivers up to four hours of music on one charge, for two additional charges on the move simply snap the earpieces into the pocket-friendly charging case. The sleek case sports a braided fabric strap adding another layer of tactility and making it easier to find in your bag. As Beoplay E8 has small magnets built into each earphone, clicking them into the charging case will automatically power down the earphones and start to charge them, so they are ready for your next move.
Beoplay E8 2.0 comes tuned by acclaimed Bang & Olufsen sound engineers for a rich, full-bodied and precise soundstage that will leave your ears wanting more. Each earpiece has a 5.7mm dynamic speaker, a small electromagnetic transducer, NFMI technology and a Bluetooth 4.2 chip with Digital Sound Processing that allows for dynamic sound tuning and sound without interruption. Focusing primarily on sound and design was basically what allowed for the best-in-class sound that comes with Beoplay E8, says Global Product Manager Libor Matus.
Type: truly wireless in-ear earphones
Dimensions earphones: 23 mm x 20 mm x 25 mm
Dimensions charger: 73 mm x 47 mm x 33 mm
Weight: left – 7g, right – 6g, charger 45g.
1 Multi-function button on each earphone - touch interface
Charging time: approximately 2 hours
Wireless charging support
Bluetooth 4.2
Driver: electro-dynamic, 5.7 mm
Impedance: 16 Ohm
Frequency range: 20-20000 Hz
SALE