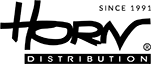 The DALI KATCH ONE soundbar combines superior audio reproduction with a fresh appealing look. Experience movies, music and gaming like you've never heard them before. Take your home entertainment to a new level with DALI KATCH ONE, our first dedicated TV soundbar.
The two different sound modes "Wide" and "Focus" are designed to let the KATCH ONE perform with the widest selection of movies, documentaries, news and music. "Focus" offers a focused and very linear audio reproduction, while "Wide" offers a wide, impressive and very dynamic audio rendering - putting the emphasis on bringing a room-filling, surprisingly powerful experience.
Undeniably elegant when wall-mounted with the leather strap, the KATCH ONE is equally at home sat on a shelf or on top of furniture, thanks to the supplied real wood feet. Or –should space be an issue – the KATCH ONE can be mounted in close proximity to the TV using the keyhole mount on the rear.
Frequency Range (±3 dB): 46 - 25 000 Hz
Maximum SPL: 101 dB
Crossover Frequency: 250 / 2500 Hz
Crossover Principle: 2½-way
High frequency driver, Quantity: 2x 21 mm
High frequency driver, Diaphragm type: Soft Textile Dome
Low frequency driver, Quantity: 4x 3.5"
Low frequency driver, Diaphragm type: Aluminium Cone With Cloth Cap
Low frequency passive driver, Quantity: 4 x 4.5"
Low frequency passive driver, Diaphragm type: Steel Cone
Enclosure type: Passive Radiators (4 pcs)
Max. Amplifier Power Output: 4x 50 W RMS
Amplifier Type: Fully digital Class-D amplifiers
Connection Input: HDMI ARC, 2x Optical (TosLink), 3.5 mm Mini Jack
AWARDS

TECHNOLOGIES

SALE